Message from the Provost, SVP and COO on Leadership Changes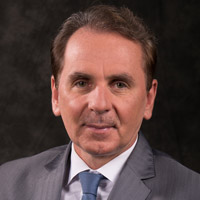 The following message from Provost, Senior Vice President and Chief Operating Officer Julian Schuster outlines changes in leadership duties at Webster's main campus:
Dear Colleagues:
First, thanks to all who have contributed to our community during the past 18 months as we focused more of our energies on managing costs, finding efficiencies in our operations and developing new revenue through improving current programs and creating new initiatives. Through the steering committee process, we are meeting the challenges of the new highly competitive environment in higher education and finding new ideas for additional revenue sources along with making prudent fiscal changes. We now have the opportunity to create stronger efficiencies in our leadership structure in Webster Groves.
Beginning with the new fiscal year on June 1, the University will optimize its services for prospective and current students. Vice President John Pyle will begin supervision of the enrollment management unit at that time. Also, Vice Provost Nancy Hellerud will initiate her oversight of student affairs. Nancy and John have proven in their past work together that their collaborations produce positive outcomes.
This opportunity to streamline management duties emerged with the announcement of the retirement of Vice President Robert Parrent. As I have stated before, we all wish Rob well in his retirement and in his future travels.
Julian Schuster
Provost, Senior Vice President and Chief Operating Officer