Some Recent Articles and Reports about the U.S. Higher Education Landscape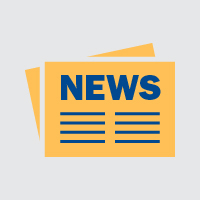 As discussed at Spring Convocation and in the Jan. 26 message from the president and provost to the Webster University community, U.S. higher education faces significant challenges on several fronts.
Shifting demographics have reduced the number of potential undergraduate students and changed the nature of graduate studies. Enrollments for international students are shrinking. Competition has increased for this smaller pool of both international and domestic students. Federal and state policy revisions have only exacerbated this difficult climate.
The Webster community is known for its expertise, determination, and passion. The current moment requires that everyone once again call upon these attributes as we seek solutions together. In addition to the steering committee of administrators, faculty, and staff formed last month to discuss ways to create a more sustainable academic and business model, we invite everyone in our community to familiarize themselves with the underlying trends and issues and share their input with colleagues.
With that in mind, we have made available several articles and reports on the state of higher education. We have shared these articles with members of Webster's Board of Trustees and believe they will be useful to members of the steering committee and all of us. As this enterprise requires close cooperation and collaboration from all academic units and other divisions in our system and international network, we encourage you to read these to increase our collective understanding of the challenges ahead.
Please see a selection of these readings shared on this page, "Articles and Reports about the U.S. Higher Education Landscape."