Redesign of Connections Internal Portal in Spring 2021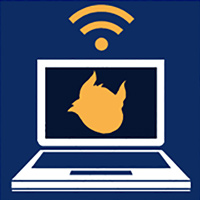 The Informational Technology team is happy to announce that Webster University will transition to a new portal in the Spring of 2021. This will be a redesign of our existing portal, Connections. The new portal aims to facilitate communication, collaboration, and information sharing across the entire Webster University community.
The portal will also be an interactive and informational space that hosts much of the inward-facing information that currently lives on the external webster.edu site, which itself is undergoing a major redesign this fall.
New Portal Features:
Interactive, community-building elements to assist with increasing interaction and engagement across our uniquely global constituency.
A user-friendly, simple, and intuitive design that ensures ease of navigation.
Access to relevant, current, and timely information in a secure manner.
Mobile device first approach to allow flexibility on how our community accesses the information.
All current services accessed via Connections will be available along with many other features.
A project team has been established, comprised of a cross-section of members from the Webster community, to design the new portal. Opportunity will be made available for community feedback on the portal as well as to name the new site. More details to follow in the upcoming weeks, including demos and Q&A sessions.