Reflective Teaching Community to Discuss Antiracist Teaching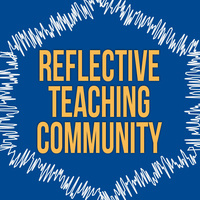 The 2020-21 Reflective Teaching Community (RTC) will hold its first meeting of the year this Friday, Oct. 23, from 2-3 p.m. CT. All full-time and part-time faculty and academic partners are invited to attend. The RTC meets monthly to discuss teaching and learning topics, and this year's theme is "Antiracist Teaching."
RTC "Antiracist Teaching."
Friday, Oct. 23, from 2-3 p.m. CT.
Register here
During these sessions, we will reflect on our own relationships to racism and privilege, develop skills for identifying racism within our own classrooms, and build teaching practices that promote equity. Our theme for the year builds on antiracist initiatives happening throughout Webster this year, including projects led by staff members and faculty of color, the Multicultural Studies Committee, the Faculty Senate and the Office of Diversity and Inclusion.
The first session, Colette Cummings, associate dean of Students and director of MCISA, will lead our discussion on "Our Relationship to Racism and Privilege."
All sessions this year will be held remotely, and participants will need to sign into Zoom as Webster users in order to participate.