Reflective Teaching Community Meeting, Nov. 2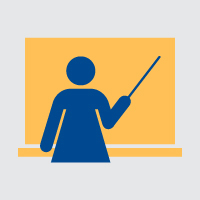 The next meeting of the Reflective Teaching Community (RTC) will be Friday, Nov. 2, 12-1 p.m. Bruce Umbaugh, Professor of Philosophy, will facilitate our discussion on How to Prepare for Class without Over-preparing.
When we focus on how much content we have to get through in a class session, we can end up putting the spotlight on ourselves, losing sight of our students.
By refocusing our attention on student learning rather than content, we can cut down on the amount of time we spend prepping while also emphasizing active and collaborative learning.
This session will address practical techniques that minimize prep, maximize learning, and allow us to quickly assess how well our students are understanding and applying material.
The Faculty Development Center invites all full-time and part-time faculty and academic partners to participate in these monthly discussions and to join us for a pizza lunch. All of our meetings are held on Fridays from 12-1 p.m. in the Faculty Development Center Suite, Emerson Library 420.
To RSVP for the November meeting, or for more information about engaged learning at Webster, please contact Faculty Development Coordinator, Liza Dister.
Upcoming RTC Meetings
Dec. 7 - I Have No Time! Creating Change Amidst the Hustle, Facilitator: David Werfelmann, Music Department
Feb. 1 - Please Read My Comments, Facilitator: Morgan Grotewiel, Department of Psychology
Mar. 1 - Teaching with Empathy and Analyzing My Implicit Biases, Facilitator: Muthoni Musangali, Department of Professional Counseling
Apr. 5 - Becoming a Scholarly Teacher, Facilitator: Victoria McMullen, Department of Teacher Education