Registration for Jan. 24 Annual Spring Involvement Fair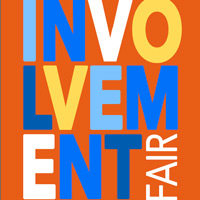 The Student Involvement Fair will take place on Wednesday, Jan. 24, from 11 a.m. to 1 p.m. in Grant Gymnasium in the University Center of the Webster Groves campus. If your department would like to have a table, please fill out this survey by Jan. 22 in order to register.
This event is geared towards Webster student organizations, campus departments and students to gather and share information, recruit volunteers and new members, and invite and encourage other students to get involved.
Each participating group is encouraged to make their area an interactive experience for the students, including creating appropriate signage and information to display at their respective booths.
Campus departments who are looking to hire student employees are encouraged to advertise those positions and even set-up interviews with students on the spot.
If you plan to participate in the event, please visit this link and submit the form by Jan. 22, 2018.
If you have any questions or need more information, contact Rici Hoffarth. Please have the email subject line read "Spring 2017 Involvement Fair."