Reinisch on Brexit in Washington Post, TRT World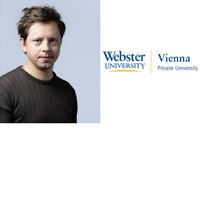 Dr. Dieter Reinisch, International Relations adjunct faculty member, penned a column in the Washington Post discussing how Brexit has revived fears of a return to violence in Northern Ireland from multiple sides. Reinisch is also a historian at the Institute for Advanced Study, Central European University, in Budapest, and lecturer at University of Vienna.
He writes, in part:
Boris Johnson's Brexit proposal was designed to make it less likely that militant republicans would mobilize around the border. However, the compromise imposed trade barriers between the island of Great Britain and Northern Ireland, angering Northern Irish loyalists. Influential loyalist commentator Jamie Bryson, the editor of the "Unionist Voice," summed loyalist sentiments up: "Republicans have been rewarded yet again for threatening peace with the constant stream of Brexit concessions."
Read his full analysis in the Washington Post.
Parts of it were quoted in a piece on the same topic at TRT World.