Remembering Arden Fisher, Longtime CMS Donor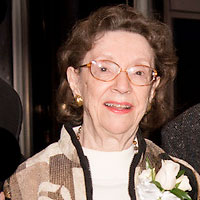 The Webster University community mourns the passing of longtime Community Music School (CMS) friend, supporter and benefactor Arden Fisher on April 10. Read the obituary here.
Arden and her late husband Harry (d. Nov. 19, 2019) were generous and active supporters of the CMS for decades, beginning in 1994 when the now-CMS was named the Saint Louis Symphony Community Music School. Originally inspired by their grandson's participation in a student composition program in Oregon, the Fishers approached the Community Music School about creating a similar program in St. Louis.
In 2004, the Young Composers Competition was established, and in 2010 the Fishers created an endowed fund to ensure it would continue. This open competition now receives submissions from young people ages 12 to 21 from across the United States and around the world.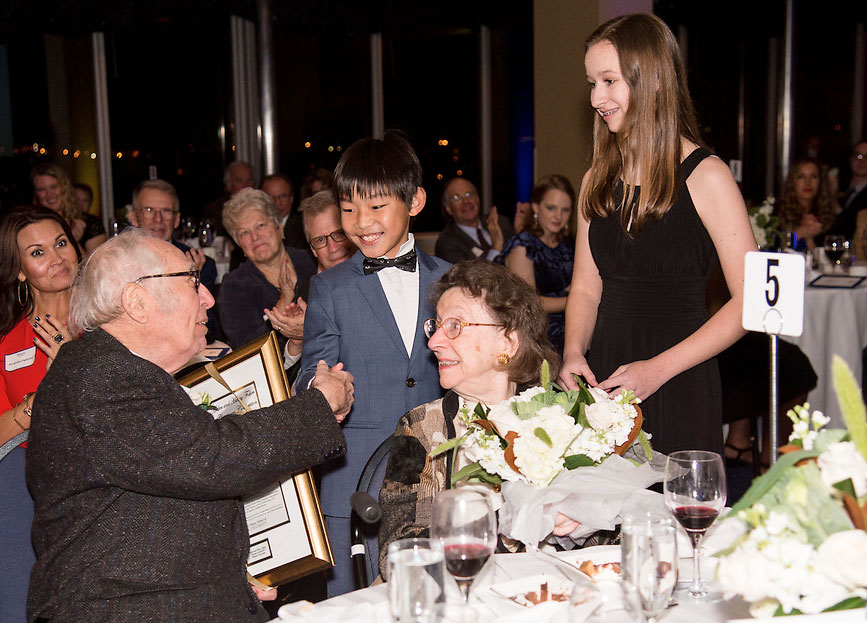 The Fishers were known for enriching the St. Louis community through their support of the Community Music School of Webster University. In addition to initiating and sponsoring the Young Composers Competition, their contributions also include the Arden and Harry Fisher Endowed Piano Scholarship; the Arden and Harry Fisher Endowed Woodwind Scholarship; providing the funding for hand rails leading up the stairs to the stage; and other CMS programs including Explore Music!, the Summer Composition Intensive, and the Chamber Music Encounter. "The legacy of Arden and Harry Fisher will live on through the programs they have funded," said Paul Steger, dean of the Leigh Gerdine College of Fine Arts.
Just recently, the University honored her wishes to repurpose the gift she and Harry made for a percussion studio to instead be used to replace pianos at CMS. "As a more immediate need arose to replace some of our aging piano inventory, Arden wanted to make sure that their gift could be used to support the piano inventory," said Steger. "Arden and Harry had donated a concert grand piano years ago and she wanted to make sure that the inventory would complement their previous efforts."
The Fishers were awarded Webster University's Visionary Award in 2017 for their dedication to giving hundreds of aspiring musicians opportunities to reach their dreams. In the following video, hear the Fisher's discuss their love of music and why they supported the Community Music School.