Remembering Kathryn Smith Bowers, Emerita Professor of Music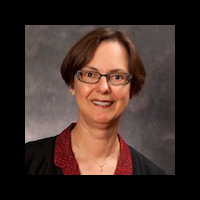 The Webster University community extends condolences to the family, friends and colleagues of Kathryn Smith Bowers, emerita professor of Music, who passed away June 30 in Boulder, Colorado.
Bowers retired from Webster University in 2010, after 24 years on the faculty. She served as director of choral activities and music education. She established the MM in Sacred Music, and led the popular Summer Sings series. Before coming to Webster University, she taught at Butler University in Indianapolis.
Various tributes have noted that Bowers was a singer, composer, conductor, teacher, organist, wife, friend extraordinaire. Bowers studied in London and in Germany, and obtained degrees from the University of Illinois, Northwestern University, and the University of Oregon.
Bowers sang with the Chicago Symphony Orchestra chorus, with various Episcopal church choirs, the Tilford Bach Choir, the Gächinger Kantorei, and the Frankfurter Kantorei, among other choral organizations. Her compositions were performed both domestically and abroad.
Webster University has been the recipient of Bowers' beneficence as she established three separate endowed scholarship funds in the Department of Music. She was most recently the director of the Oratorio Society of Estes Park (Colorado), where she and her husband had moved after retirement. In that retirement, she had continued striving and learning, and in June had passed the service playing certification from the American Guild of Organists.
She is survived by her husband, Dave, and by her sisters and their families.