Remote Learning Transition Student Survey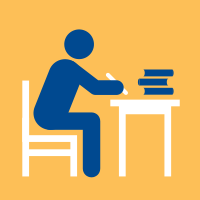 The Office of Academic Affairs is administering a brief survey to students about the Spring 2020 transition to remote learning. Feedback from the survey will be used to help improve planning and delivery of remote learning experiences in Summer 2020. Students received a prompt to take the survey on Tuesday, May 19.
Students may also access the survey here.
The survey is anonymous and takes about five minutes to complete. Faculty and Staff are encouraged to share the survey link with their students as an additional channel to provide feedback.
For questions about the survey, please contact Justin Bitner in the Office of Institutional Effectiveness at oie@webster.edu.