In the News: Cross and shootings, Lewis' return, 'Gay Rub' opening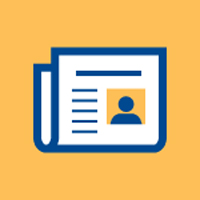 Recent media coverage involving Webster University community members includes:
Cross in AP, KMOV Stories on Gun Violence
Remy Cross, criminology expert and assistant professor of sociology and criminology in the College of Arts & Sciences, was quoted in an Associated Press (AP) story on the widespread use of stolen guns in crimes. The story was published in several dozen newspapers across the country.
From the AP story as it appeared in the Gillette News Record:
"It's easy to move them," he said. "If you have a gun and don't intend to use it yourself, because of the loopholes in laws around gun shows and resale, it's relatively easy to get these guns into criminals' hands."
Separately, Cross was interviewed for the evening news of St. Louis CBS affiliate KMOV-TV Aug. 27 about the motivations behind criminals who shoot randomly at homes and end up killing young occupants.
"They have [feelings of] guilt, but it's not going to outweigh their sense of retribution, what they see as a street justice and their need to engage in these types of activities," said Cross. "One gang member I spoke to said 'it's a war zone, if you don't want to be caught in the war, don't live in the war zone."
Watch the clip of that interview at kmov.com.
Hunt Gallery's 'The Gay Rub' in RFT, LGBTQ Nation
The new Hunt Gallery exhibit, "The Gay Rub," with artist and poet Steven Reigns is featured in the Riverfront Times and several other outlets. The exhibit has an opening reception Aug. 28, as well as an artist's lecture that day.
The RFT writes that it "showcases stunning black-and-white rubbings of important historic markers of gay history (including plaques, monuments, tombstones and signs from around the globe). The show provides a visual history of injustices faced and victories won in black and white."
In a feature in LGBTQ Nation, Reigns explains: "What sparked the idea is I discovered that a few blocks from my home is the first plaque for transgender victims of hate crimes," explains Reigns. "I was really impressed that it was the first-ever in the world, and I started to wonder what other markers are out there kind of educating and validating the LGBT experience."
"I'm thrilled about the St. Louis exhibit, especially to be at this gallery that's on the campus of Webster," says Reigns. "I'm excited that Webster University understands the artistic merit of the project, as well as they understand the dialogue and educational component that comes [with it]. I think it's a great fit for this exhibition to be at an educational institution like Webster."
The exhibit runs in the Cecille R. Hunt Gallery, with an artist lecture at noon Aug. 28 and an opening reception in the gallery from 6-8 p.m.
Lewis' Return for Centennial Gala in Business Journal
The St. Louis Business Journal's Aug. 26 morning roundup included the news of Jenifer Lewis' return to St. Louis as part of the Webster University Centennial Gala. The story has shots from her turn as Webster commencement speaker in May.
Proceeds from the Nov. 14 event at Union Station, which wraps up the year of Centennial celebration, will benefit the Webster University Next Century Leaders Scholarship Fund. Learn more at webster.edu/centennial/gala.