Gorlok Baseball Repeats as SLIAC Tournament Champions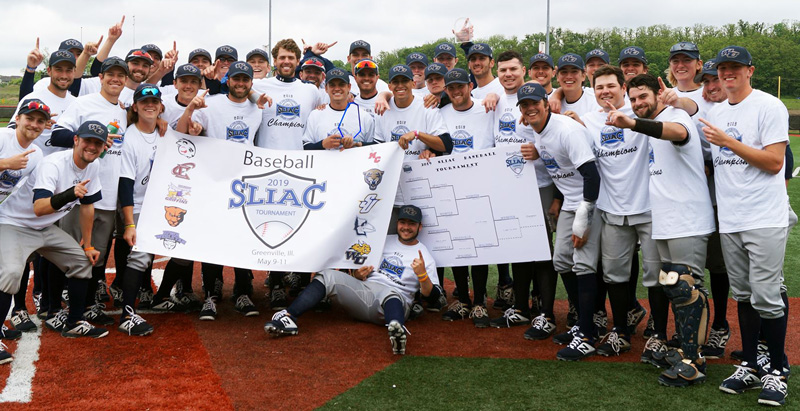 For the second consecutive season Webster University will be bringing the St. Louis Intercollegiate Athletic Conference (SLIAC) Baseball Tournament trophy home to Webster Groves. The Gorloks took down Spalding 10-5 on Sunday afternoon in the championship game of the 2019 SLIAC Tournament.
This SLIAC Tournament Championship marks the 10th for the Gorloks in league history. In addition, Webster, who earned a share of its 13th consecutive SLIAC regular season title with Spalding this season, becomes the first league school to repeat as SLIAC Tournament champion since Webster won in 2014, earning a fifth consecutive title.
With Sunday's championship game win, Webster, who improves to 32-10 on the season, earns the automatic qualifier berth into the NCAA Division III Baseball Tournament and will now compete in the NCAA D-III Regional Tournament next weekend.
To add to the excitement, eight players earned All-SLIAC baseball honors, giving the team something else to celebrate.
You can find highlights from the tournament here.