Snapshots: Finals Week Late Night Breakfast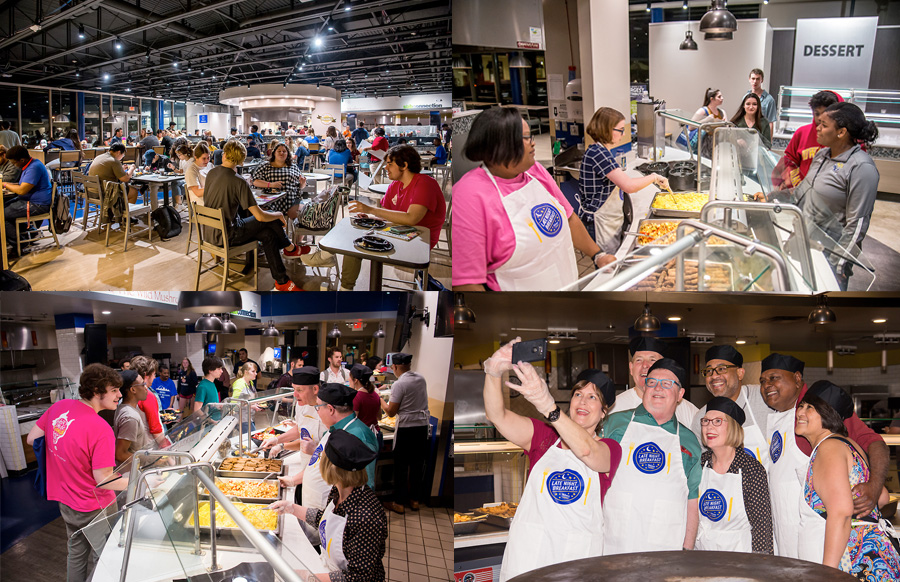 In a regular tradition to take some of the stress off finals, more than 250 students were joined for the Late Night Breakfast by leaders from Webster University administration in Marletto's on the home campus in Webster Groves.
Housing & Residential Life hosted and staffed the event Tuesday along with Dining Services. Housing student leaders volunteered their time to serve breakfast to students during finals week. In addition to breakfast, RHA provided added stress relief with coloring books, crayons and board games.
"Late Night Breakfast is always a popular stress-relief event for students during finals week," said Anna Dickherber, director of Housing and Residential Life. "However, we know that one thing that can weigh on student minds is their course enrollment for the subsequent semester. In order to assist with this, part of our programming has turned toward a retention initiative to help students navigate their fall 2019 enrollment. As individuals arrive at the Late Night Breakfast event, Housing & Residential Life (HRL) staff utilize the invaluable opportunity to welcome students through 1:1 interactions, and to get them triaged to other HRL staff members in Marletto's who are prepped to walk students through enrollment steps and resources."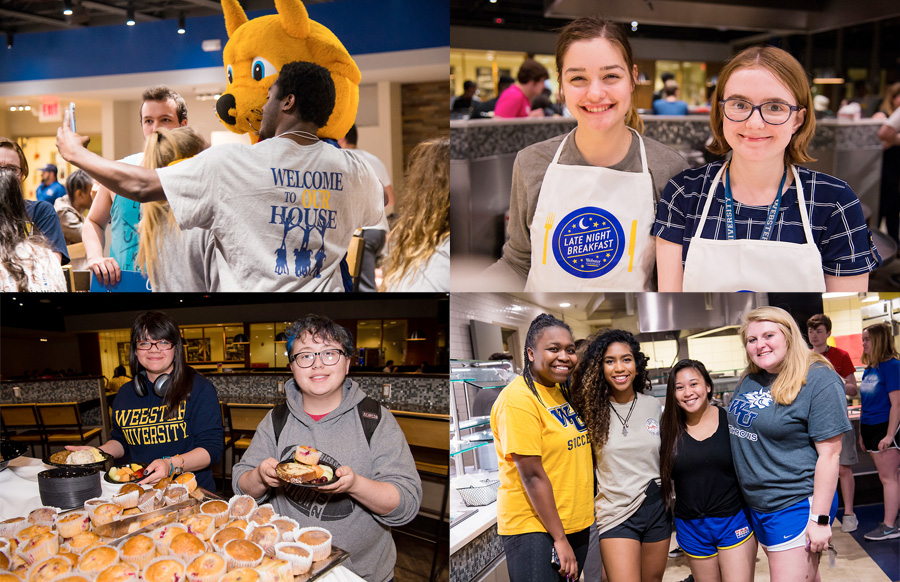 Also taking a late-shift serving breakfast were President Beth Stroble and Paul Stroble; Vincent Flewellen, chief diversity officer; Margie Muthukumaru, chief information officer, and her husband Raj; Robert Parrent, vice president for Enrollment Management and Student Affairs; and Jeanelle Wiley; University secretary and senior privacy director.