Retirement Plan Updates Announced for Faculty and Staff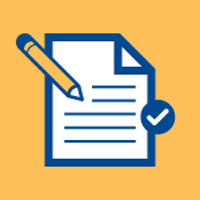 The Retirement Plan Committee recently announced some exciting new enhancements to the Webster University Retirement Plans that will be implemented effective Jan. 1, 2020. TIAA is in the process of distributing a formal communication to participants per your subscription preference with TIAA. To find out more information, there are some opportunities available.
You can attend a Retirement Update Meeting to hear an overview of changes. These are also available via WebEx. A schedule of meetings and WebEx info can be found below.
Retirement Update Meeting Schedule
You can attend a retirement update meeting in-person or online via WebEx to hear an overview of these exciting enhancements. If you would like to view the WebEx, simply go to the WebEx meeting page, search for 2020 Retirement Update meetings and enter password 2020Retirement to join in. Below are the locations and dates for the meetings.
Monday, Nov. 18, noon - 1 p.m., Library Conference Room

Thursday, Nov. 21, noon - 1 p.m., EAB

Paric

Conference Room
Tuesday, Dec. 3, noon - 1 p.m., Library Conference Room
Thursday, Dec. 5, noon - 1 p.m., Library Conference Room

TIAA Tools
TIAA also offers one-on-one meetings to connect with a securities-licensed TIAA representative for financial advice and/or guidance. To do this, call 800-732-8353 or go online to tiaa.org/schedule.
A variety of tools are available through your TIAA account at tiaa.org/webster that can help you prepare for retirement. If you have any questions, email benefits@webster.edu or call (314) 246-5012.