Revised Education Program with Seven Emphases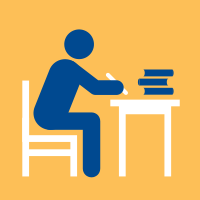 Webster University's Doctor of Education (Ed.D.) program has undergone some exciting revisions. Beginning in Fall 2020 students will be able to choose from seven different emphases, which were built from some of the academic programs in education.
Special thanks to Interim Dean Tom Cornell and School of Education faculty DJ Kaiser, Ralph Olliges, Basiyr Rodney, Victoria McMullen, Virginia Altrogge, Paula Witkowski, Stephanie Mahfood, Rena Rockwell, Andrea Rothbart, Debbie Stiles and Zhichun Zhou, who contributed to the revision of the program.
The Seven Emphases:
Educational Leadership
Special Education: Dyslexia
Special Education: Positive Behavioral Interventions and Supports (PBIS)
Special Education: Severe Developmental Disabilities and Autism
Special Education: Trauma-Informed Education and Intervention
Teaching English as a Second Language
Transformative Learning in the Global Community
Doctor of Education Program
The Ed.D. program at Webster University is designed for preparing well-rounded educator-scholars who have the passion and competence to make a difference in this world through scholarship and service. Besides theory, research, and practice, we advocate for our doctoral students to become leaders in any education-related capacity. Students will gain the essential tools they need in order to serve in leadership positions in their specialty area and take initiatives to foster social and institutional changes.
"Our program is vibrant, student-centered, and rigorous, with a unique perspective of global citizenship.", said Yin Lam Lee-Johnson, director of Ed.D. and associate professor in the Graduate Department of Education.
The program allows students to focus on their chosen specialty area and thus a closely related master's degree is required. Students entering with an Ed.S. degree will have 15 credit hours waived, which is equivalent to the first year of content courses. The program is designed to be a 3-year program. However, the duration and completion of the program also depends on the students' dedication, personal obligations, and the scheduling with their dissertation chairs and committee members. The program will run every even year. Applicants should note that our program is designed for full-time working professionals.
The application requirements include:
All undergraduate and graduate transcripts with evidence of a bachelor's degree and a master's degree;
Cumulative GPA of 3.0 for graduate coursework;
Current (within the last five years) General GRE test scores including Quantitative Reasoning, Verbal Reasoning, and Analytical Writing;
Three (3) letters of recommendation; and
Application fee of $125 (waived for Alumni; current Webster University faculty, staff and students).
The admission packet should be completed and submitted by July 1, 2020, for Fall 2020 admission. After the admission packet has been reviewed, a virtual interview will be scheduled in Summer 2020.
For more information about the program visit the Ed.D. website. The director of Ed.D. is Yin Lam Lee-Johnson, and can be reached by email at yleejohnson31@webster.edu.