Safety Message - Sept 15 2017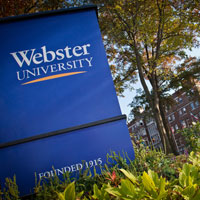 We are monitoring regional response to the verdict in the trial of Jason Stockley, a police officer who was charged and acquitted in the 2011 death of Anthony Lamar Smith in a verdict announced this morning.
We want to reassure our community members, particularly those who are unfamiliar with the St. Louis area, that the home campus in Webster Groves is a safe, welcoming place that enables connections, discourse and debate in a respectful manner. We do not expect the ongoing events to directly affect logistics or safety on this campus; however, we recognize that they impact the lives of many people for whom Webster Groves is their primary campus.
We are monitoring the changing situation with an eye on whether primary transportation routes to campus from other parts of the region are disrupted. If these events lead us at any point to cancel classes, including at the Gateway Campus in downtown St. Louis, we will communicate that or related operational decisions to you through Webster Alerts, on the website, and in social media.
[Note: The Gateway Campus is closed on Friday, Sept. 15.]
If you are a parent and wish to receive these alerts on your phone, please have your student add your cell phone number to their Webster Alerts account using the instructions found here: news.webster.edu/global/2017/webster-alerts-update-instructions.html.
Students, faculty and staff can click the link and add cell phone numbers and e-mail addresses directly.
If you would like to learn more about the University's Public Safety efforts, you can find them online at www.webster.edu/public-safety/.