Snapshots: San Antonio-Area Commencement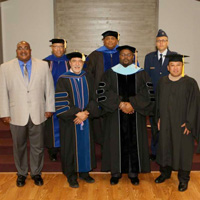 As Webster campuses continue celebrating the 100th graduating class, Donavan L. Outten, associate vice president, Extended U.S. campuses, joined with military, metro and online graduates, family members, staff and guests in celebrating Webster University's 43rd anniversary in the San Antonio area.
Campus locations include the San Antonio Metro, Lackland Air Force Base, Fort Sam Houston and Randolph Air Force Base.
More than 1,000 guests from Texas and throughout the country were on hand to celebrate graduates who had completed a master's degree, a master's certificate, or both.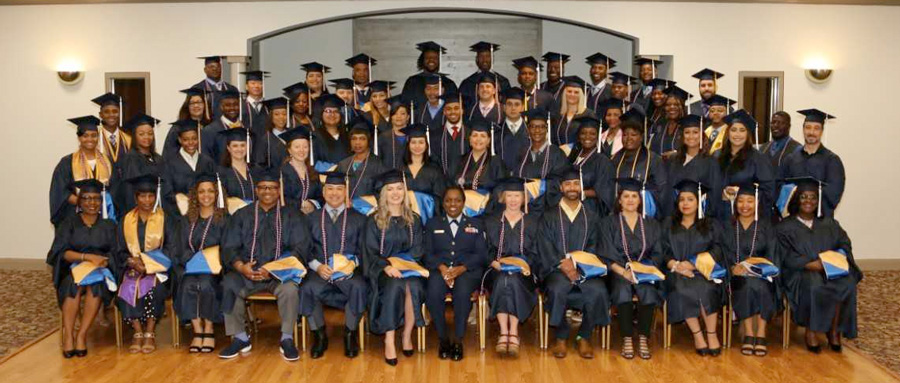 Commencement 2019 around the World
The graduates in San Antonio are part of Webster University's Class of 2019 worldwide graduating class of 5,000 graduates, ranging in age from 19 to 72, and representing 101 countries across the globe. Of these graduates, 45 are currently stationed overseas with the U.S. military.