Music Professor Daniel Schene Retiring after 36 Years with Webster University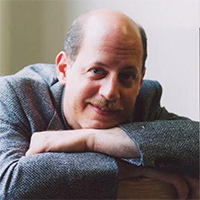 Daniel Schene, musician and professor in the Department of Music in the Leigh Gerdine College of Fine Arts, is retiring after 36 years of service on the faculty of Webster University.
Following his debut at age 15 with the Charlotte Symphony, Schene studied at the North Carolina School of the Arts with Rebecca Penneys, and subsequently at the Indiana University Jacobs School of Music with Gyorgy Sebok and Enrica Cavallo-Gulli. While at the University, where the legendary professor Josef Gingold pronounced him "one of the finest all-around musicians of his generation," Schene received the prestigious Joseph Battista Memorial Award.
Schene's 1983 St. Louis debut recital was described by the St. Louis Post-Dispatch as "a demonstration of exquisite pianism and musicianship." He has led a successful concert career as recitalist, concerto soloist and chamber musician ever since, giving more than 400 performances across the United States and Canada, and on concert tours in France, Austria, Brazil, Chile and Taiwan.
Gregory Sioles, concert pianist and professor emeritus at Louisiana State University has described Schene's playing: "He is a highly cultivated artist of great perception and individuality, with a mission to communicate big ideas through performance. The same characteristics that inform his teaching are evident in his playing: the deep cultural underpinnings, musical sensitivity, unerring taste, beauty of sound, and deeply understood sense of style."
A passionate enthusiast of chamber music, Schene has collaborated with many distinguished artists, such as renowned cellist Zara Nelsova, violinist Denes Kovacs, (director of the Liszt Academy in Budapest), and St. Louis Symphony concertmasters Jacques Israelievitch and David Halen. Schene has been the duo partner of violinist Eva Szekely of the Esterhazy Quartet for more than 40 years. The duo has performed on three continents and toured under the auspices of the United States Information Agency. Schene has also appeared with the Arianna String Quartet and was also the pianist of the Trio Americas and the Webster Trio.
Devoted to the music of our time, Schene has played works of Joan Tower, Libby Larsen, James Willey, Andrew List, Roberto Escobar and David Werfelmann, and has premiered and recorded numerous compositions.
In addition to his teaching duties as director of Piano Studies at Webster, Schene is a founding faculty member of the Indiana University Jacobs School of Music Piano Academy and the Institute of Advanced Vocal Studies in Paris. Additionally, he has given guest master classes in France, Brazil and Taiwan, and at many universities and music schools throughout the United States. Garnering high praise for his master classes. "He is easily able to demonstrate, articulate and communicate to students in a way that they understand and can follow through," said Laureen di Biscelie. "Students have come away from these classes feeling inspired, motivated and empowered." Many of Schene's students have gone on to successful careers in the various fields of music.
"I am deeply grateful for my many years at Webster University," said Schene. "It has been a wonderful place to continue developing as an artist and to pass on all of my insights and discoveries to my students. I will indeed miss my gifted, intelligent and warm-hearted colleagues, and all of my students, so many of whom have remained devoted to the art of music."
Schene plans to continue his concert and teaching activities, travel and finally finish his house, an 1897 home in Lafayette Square.