New Director at Scott AFB, New Assistant Director at Tinker AFB
The Office of Academic Affairs welcomes two new assistant directors to the University's extended campus network. They will be the primary points of contact for their respective campuses.
Scott Air Force Base, Illinois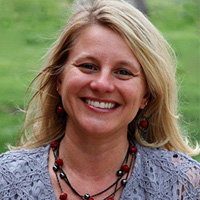 Susan Schultz has been appointed director of Webster's Scott Air Force Base campus location, effective Aug. 15. She comes to Webster after nearly 19 years at Southwestern Illinois College.
Her background includes assisting students with navigating the college enrollment process, improving retention rates, reducing time to completion, and increasing career awareness in the field of advanced manufacturing. She was the co-project manager responsible for administering $2 million in federal Trade Adjustment Assistance grants that have dramatically increased the capabilities of manufacturing programs.
"I am so excited to serve Webster University as the director of Scott Air Force Base, and I look forward to working with the students, faculty and staff that make this institution so great!" said Schutlz.
She is active in her community, serving as an elected official for her local municipality, a member of the Planning and Zoning Board and the Park Board, in addition to being an active Rotarian.
Schultz holds a dual master's degree in management and leadership and human resources development from Webster University.
Tinker Air Force Base, Oklahoma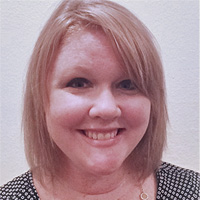 Jennifer Nord has been named assistant director for Webster's Tinker Air Force Base campus location in Oklahoma, effective Aug. 15.
Nord comes to Webster from Oklahoma State University, where she served most recently as senior academic counselor in the Spears School of Business, where she advised as many as 600 students, with a special emphasis on accounting, finance, international business and management, and science information systems majors. Prior to that, she served as career services specialist at OSU's College of Engineering, Architecture & Technology.
Nord holds an MS in educational leadership studies with an emphasis in college student development from Oklahoma State University, as well as a BS in psychology from the University of Science & Arts of Oklahoma.