Students: Share your art at the Diversity and Inclusion Conference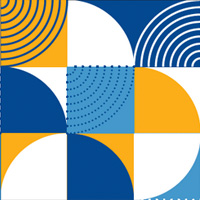 Student Organizations and groups will have the opportunity to exhibit their art work and promote cultural diversity and inclusion at the Student Bazaar. Held prior to the Diversity & Inclusion Conference, the Bazaar will feature student artwork reflecting the theme "Seeing Humanity" and include a short spoken word performance by student Caleb Broeker.
The SGA Diversity & Inclusion Committee invite students to submit their art to be exhibited on campus in the lobby of the Loretto-Hilton Center for the Performing Arts from 5-7 p.m. on Monday, Feb. 24.
Art submissions are due no later than Feb. 14, 2020.
The submission must include a written explanation (maximum 250 words) on how or why your art exemplifies the theme "Seeing Humanity."
Submissions can be emailed to sgainclusion@webster.edu. Please include a digital copy or picture of the art and the written description in your submission email.
"Seeing Humanity" Bazaar
Monday, Feb. 24, 5-7 p.m.
Webster University Loretto-Hilton Theatre