Department of Professional Counseling to Host Professional Development Event on Sex Trafficking April 20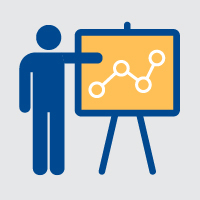 The Department of Professional Counseling is hosting a professional development event that will also be streamed to extended locations: Fort Bliss, Rolla, and Charleston.
This workshop is suited for counselors, social workers, psychologists, and other helping professionals who would like to advance their understanding in sex trafficking, and those who supervise counselor trainees working with survivors.
Featured Presenters
Hasmik Chakaryan, assistant professor at Webster University. Expertise and areas of interest include trauma, crisis, and disaster mental health intervention and counseling, intimate partner violence, sexual assault and rape victim/survivor counseling, as well as internationalizing the profession of counseling.

Andrea J. Nichols, Carnegie Award-winning professor of Sociology at St. Louis Community College at Forest Park, and lecturer and anti-trafficking initiative coordinator at Washington University in St. Louis, MO. Nichols is the author of numerous books and articles in the area of sex trafficking and commercial sexual exploitation.

Sherrita Allen, MA, PLPC is the administrator of Community Services at The Covering House. She has a twenty-one year history in social services and is an alumna of Webster's MA in Counseling program.
Event Information
When: Friday, April 20 from 1-4 p.m.
Where: Webster University Library Conference Room and streamed to Webster University Charleston, Rolla, and Fort Bliss
This event is free and open to the public. Participants who would like continuing education credits can pay $20 in advance or $30 on site for 3 NBCC clock hours.
Visit the Facebook page for more information.
To register, click here.