Short-Term Faculty-Led Study Abroad Proposals for Fall 2021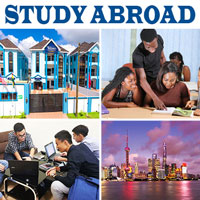 The submission deadline for Fall 2021 proposals is Thursday, Oct. 15.
The short-term faculty-led programs enrich the curriculum by taking learning to new dimensions outside the classroom. These programs allow participants to understand the world around them by immersing them in other languages and cultures. The learning experiences afforded by these programs help support the University's mission of transforming students for global citizenship and individual excellence. They are also a necessary alternative for students who cannot accommodate year-long or semester programs outside their home campus location.
Click here for program details and to access the online application.
Zoom Informational Sessions
Tuesday, Sept. 8, from 3- 4 p.m.
Thursday, Sept. 24, from 1- 2 p.m.
Monday, Oct. 5, from 8- 9 a.m.
These are open to all Webster University faculty. Faculty should RSVP for the info sessions to receive the Zoom link.
General program questions can be directed to globalprogramdev@webster.edu.