Six Gorlok Athletes Selected for All-SLIAC Women's Tennis Teams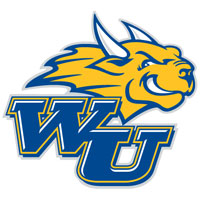 Webster University was well represented on the St. Louis Intercollegiate Athletic Conference 2019 All-League Teams for women's tennis on Wednesday, April 24.
On the All-SLIAC Teams for women's tennis, Webster had a total of six players named to one of the leagues two teams, including three First-Team selections that were voted on by the head coaches.
Webster's All-SLIAC selections were senior Madison Watts, sophomore Maggie Federhofer earned Second-Team All-SLIAC honors at No. 3 singles and freshman Navone Armstrong.
In addition to three singles players that earned All-SLIAC honors, all three of Webster's doubles teams also earned All-SLIAC recognition. The team of Federhofer and freshman Emma Ferguson earned First-Team honors.
The team of Watts and senior Sara Rice and earned Second-Team All-SLIAC honors at No. 1 and taking the No. 3 doubles spot was the team of Armstrong and freshman Addie Struckman.