Do You Help Recruit Students? Get Up to Speed with Slate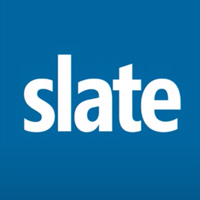 This summer Webster University's Enrollment Management team is launching Slate, a new customer relationship management (CRM) tool for undergraduate and graduate student recruitment.
Slate will allow us to store and manage prospective student information like contact information, accounts, leads, offers of admission, acceptances and more in one location and streamline the whole process from the initial point of contact and advertising through application and enrollment. Slate also supports complex applications with dynamic questioning and robust processes for material collection including recommendations and rich media capabilities (e.g. video essays/interviewing, digital portfolios).
As a comprehensive system, Slate aggregates all of the touch points with students, parents and others in a unified student record. We expect everyone involved with student recruitment to engage with Slate at some point.
In order to ensure a successful launch and implementation, members of our community who recruit prospective students must participate in training before using Slate. We urge you to familiarize yourself with what Slate can do, and -- most importantly -- once trained, use it to improve our process for recruiting and communicating with prospective students.
Upcoming Training: June 1-5, June 8-11
The training schedule will be the first two weeks of June and will be broken out by the User Roles created in Slate. (User accounts and roles are used to manage who has access to Slate and what capabilities a user is granted within Slate.) Training will be broken out in the modules that each user will need to learn in order to do their job. All users will receive an email from Enrollment Technology with the dates and times for their specific Slate training.
You will need to attend training in order to be an active User in Slate. All initial trainings will be held June 1-5 and June 8-11 via Webex. Watch your Webster University inbox for more information to come!
Important Preparations for Going Live with Slate
If a Recruiter user has special email templates or documents that they utilize within Recruiter now, they should copy those out of Recruiter into their own Word file so they can access them after Slate is implemented. Those items will NOT be copied over from Recruiter to Slate.
All Communication plans and system generated emails have been created and setup in Slate. Please contact Laura Wainz or Enrollment Technology if you want to see the plan or a specific communication.
Avoid taking vacation/time off during June 1-15. The "go live" date for Slate is June 15 and most initial trainings will be scheduled by Webex the first two weeks of June.
The username and password for Slate will be your Connections username and password since we will be utilizing SSO (Single Sign On).
Take a deep breath and be patient. We know change is difficult, but we promise the adjustments made will end up being a huge benefit to all of Webster University when we follow through.
Resources