SLIFF Comes to Webster for Screenings and Master Classes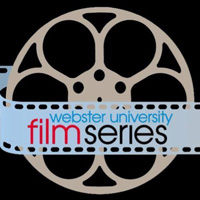 The Webster University Film Series welcomed nearly 100 film buffs last weekend for a master class with Laika Studios animation supervisor, Oscar nominee, and St. Louis native, Brad Schiff. This week will feature more films as part of the St. Louis International Film Festival (SLIFF), as well as more master classes and guest speakers.
This year, SLIFF is celebrating it's 28th season, bringing hundreds of films, of every genre, to a variety of venues throughout St. Louis. Webster Hall's Winifred Moore Auditorium is host to the screenings for the festival until Nov. 17.
Film Screenings
Prices for the screenings are $14 general admission, $10 for non-Webster students and Cinema St. Louis members and free for Webster students unless otherwise noted.
Master Classes
The master classes are free to attend and will be held in Sverdrup room 123 from 1-3 p.m.
After the 17th, the Webster Film Series will return with their own screenings, starting with "A Bigger Splash" playing at the Arcade Building, located on the Gateway Campus, on Wednesday, Nov. 20 at 7 p.m.

The Webster Film Series has had an incredible season so far with film selections that range from old and rare finds to intellectually engaging, recently released films. Be sure to check out their website for information on all they do and to find out what's screening into the new year.