Snapshots: Students present creative work at Graphic Design Showcase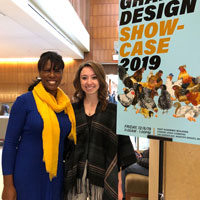 Local designers, art directors, prospective students, alumni, faculty and staff gathered to commemorate the 7th Annual Graphic Design Showcase held Dec. 6 in the Edward Jones Commons of the East Academic Building.
This event was co-hosted by the Department of Art, Art History and Design in the Leigh Gerdine College of Fine Arts and the Career Planning and Development Center. Graphic Design students presented their digital and print portfolios.
The showcase featured the student work of:
Rachel Brown, junior
Bethany Clemens, senior
Hannah Jones, senior
Jane Kaneakua, senior
Anna Katherine Roehm, senior
Danielle Satori, senior
Mayra Sherman, senior
Bre Anna Shinell, senior
Janet Tran, senior
Nathan Walton, junior
Quinton Ward, senior
Nicole Weller, senior
Alex Williford, senior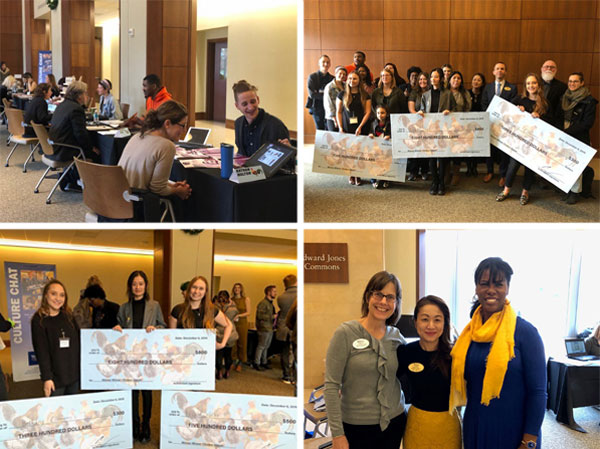 This collaborative effort, which also included the help of the Office of Admissions, allowed prospective students the opportunity to attend the showcase and meet with faculty and staff of the Art, Art History and Design department.
This was an excellent opportunity for Webster University graphic design students to network with local professionals, many of whom were alumni. They also received feedback on their design work from their mentors and experts. "There were quite a range of beautiful ideas, designs and implementation!," said showcase judge Igor Karash, illustrator/designer at Kiku Obata and showcase judge.