Snapshot: Undergraduate Admissions Host Independent College Counselors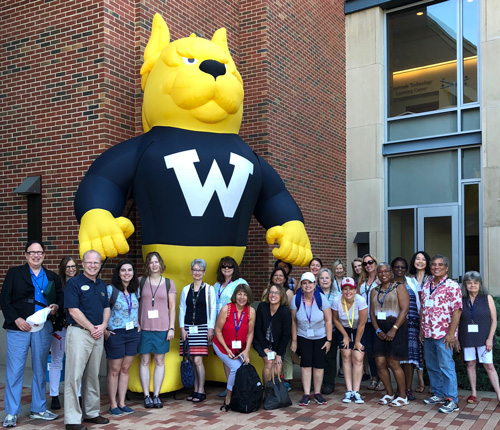 A group of 23 independent college counselors from around the country visited campus on July 16 to learn more about Webster and the opportunities available for their students.
The participants were welcomed by the Office of Admission, attended presentations by faculty and staff, toured the campus, and learned about services provided by the Academic Resource Center.
Independent college counselors work individually with high school students and their families to help manage the college admissions process and assist them in finding the best college fit. The counselors' visit to Webster represents an important piece of the University's recruitment strategy for first-time freshmen.
Submitted by Andrew Laue, associate director of Undergraduate Admissions