Snapshots: Browning Hall opens doors to area science fair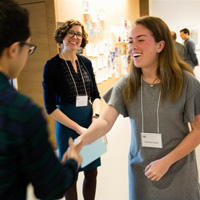 High school students who completed collegiate-level research in regional classrooms and labs competed in the Academy of Science - St. Louis Science Fair - Honors Division on Saturday, Feb. 24.
The event was held at Webster University's Browning Hall, Interdisciplinary Science Building, with several Webster science faculty members serving as judges for the competition.
"We are looking forward to future partnerships with the Academy of Science," said Tony Wallner, dean of the College of Arts and Sciences. "Partnering with an organization like the Academy that provides educational opportunities for young students to increase their knowledge in STEM fields is an ideal way to highlight to the St. Louis scientific community the great things we have at Webster; the faculty, the student research and the brand new facilities of Browning Hall."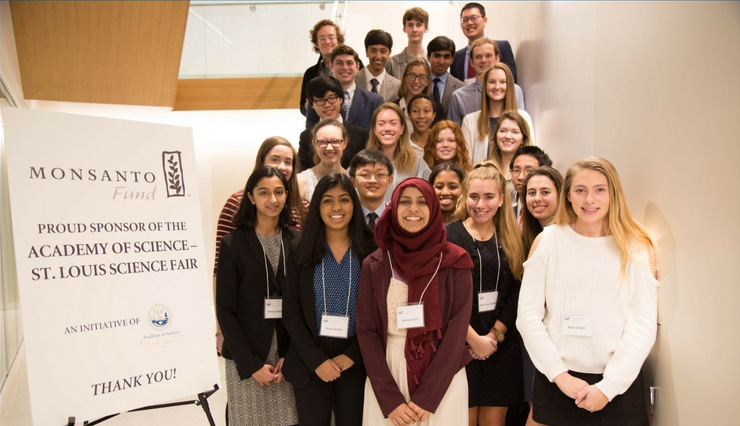 The Academy of Science - St. Louis extend much appreciation to Webster faculty and staff for their efforts in welcoming students and judges to the Fair, and expressed their desire to have more similar events held at the Browning Hall, Webster University in future.
"The students and judges were impressed and excited to be able to engage with each other in such a beautiful new building," said Wallner. "The use of the Auditorium for our finalists was also conducive to a positive experience."
All finalists will receive a $1,000 Scholarship and will bring their projects to the K-12 Academy of Science - St. Louis Science Fair to compete for special Awards in April. The top two students will represent the Academy of Science - St. Louis Science Fair at the Intel International Science and Engineering Fair in May. Awards will be presented to the top three students at the 2018 Academy of Science - St. Louis Outstanding Scientist Awards Dinner on April 5.