Snapshots: Biological sciences social distancing grad event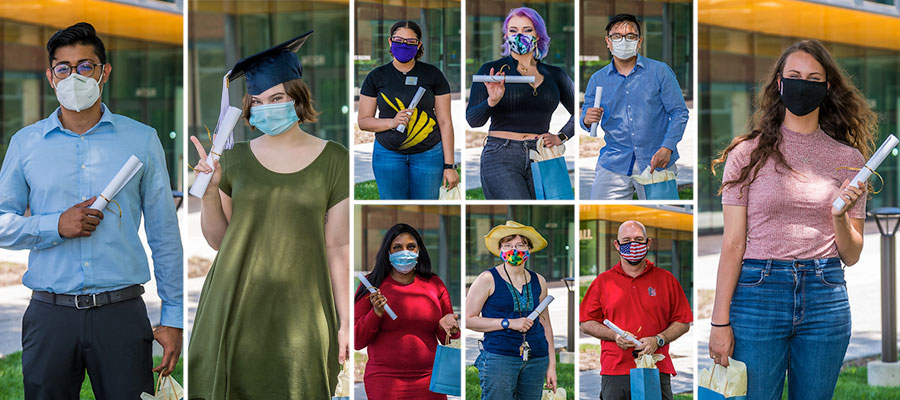 Like all students at the home campus and other global and extended campuses, Biological Sciences students completed the Spring 2 semester virtually.
Wanting to do something special for their graduates, faculty in the Biological Sciences Department held an informal graduation celebration outside of Browning Hall on Saturday, May 23. Graduates earning degrees in biology, exercise science, chemistry, environmental management, and science management and leadership were recognized. Incorporating megaphones, masks and social distancing, the occasion was the first of it's kind for the department.
"Our department faculty felt it was important to recognize the accomplishments of our graduating undergraduates in biology, chemistry, and exercise science," said Mary Preuss, chair of the Biological Sciences Department. "We invited them to join us (if they were in town and available) outside Browning Hall, where they spent most of their time, to celebrate their graduation. Dean Wallner gave some remarks and the students were called up one by one (announcing their name, degree, and any honors received) to get their picture taken in front of Browning Hall. Everyone wore masks through the entire event, and unfortunately there was no shaking of hands or hugs. But it was a nice opportunity to reconnect during this quarantine period and provide our students with a small graduation ceremony."