Snapshots: Japanese students try their hand at shodo after artist demonstration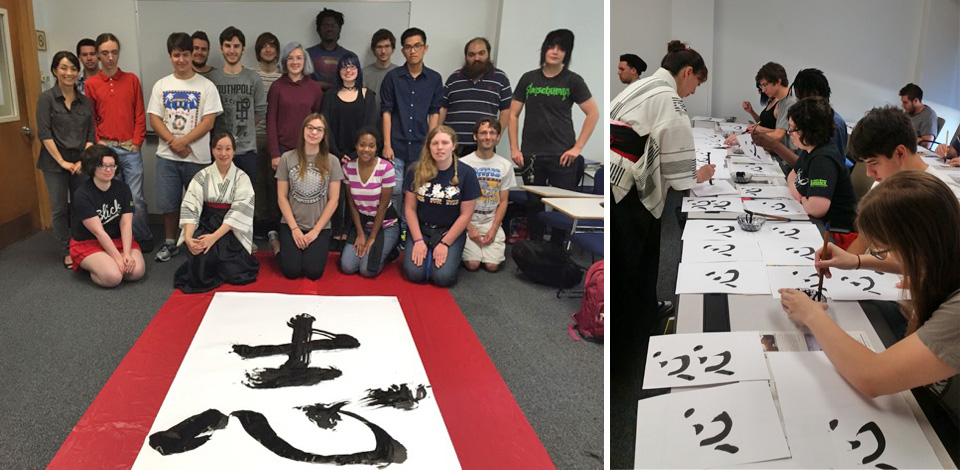 Students in Suzuyo Shiiba Rust's beginner Japan 1090 class were treated to an interactive shodo (calligraphy) performance and demonstration on Sept. 1 with world-renowned Japanese calligrapher and artist Seiran Chiba.
"They just started learning the Japanese writing system, so it was a great introduction of Japanese writing and culture for the students," said Rust. "They were very engaged and had a good time learning about Japanese culture firsthand. For Seiran, it was her second time to visit Webster University, and she was
so impressed both times with the students' creativity. She thoroughly enjoyed working with students and hopes to visit again."
Chiba will be featured at the Missouri Botanical Garden Japanese Festival in St. Louis Sept. 3-5, collaborating with Japanese wadaiko (Japanese drumming) to inspire her one of a kind performance. Contact Suzuyo Rust (surust@webster.edu) in International Languages & Cultures for more information about the performance at the Japanese Festival.
Read more about Chiba and her art in this article at beprimitive.com.