Snapshots: Faculty vs. staff kickball meet-up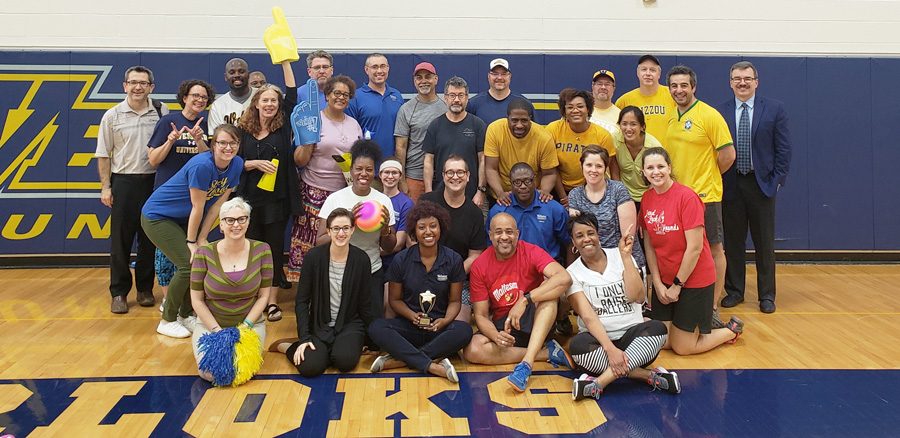 Webster faculty and staff gathered on April 19 for the first faculty vs. staff kickball game. The faculty team dominated the first game, but then the staff stepped up their determination and won the second. This meet-up brought faculty and staff together in ways our normal office hours do not.
The Webster Staff Alliance (WSA) special events chair Kristen Rosen, and associate special events chair Vanika Spencer coordinated this event with support from faculty member Mary Preuss. Cheryl Fritz and representatives from Webster Wellness were also in attendance, providing drinks and snacks to attendees. Captaining the staff team were Justin Barton and Trezette Dixon, while Preuss and Eric Rhiney led the faculty team.
"The kickball showdown between faculty and staff was a success," said John Link, WSA communications chair. "Turnout and participation was strong, even with this being a busier time of the year for all. This was the first of what we hope to be many social meet-ups, and we are interested in coordinating an additional activity when things slow down for us all."