Snapshots: Inclement weather stretches Thanksgiving Gorlok Gathering into two-day event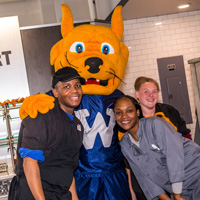 The week prior to the U.S. Thanksgiving, students, faculty and staff at the Webster University home campus in Webster Groves gathered for a Gorlok Gathering buffet of Thanksgiving favorites.
This year's luncheon was generously funded by the University's Board of Trustees. Thanks to some early St. Louis snowfall, it also featured a twist.
The Thanksgiving Gorlok Gathering was originally planned for Nov. 15, but was postponed one day because of a campus closure due to snow. Despite the postponement, and thanks to the hard work of staff, on-campus resident students were still able to partake in the traditional feast of roast turkey, sweet potatoes, mashed potatoes and gravy, stuffing, cranberry sauce, and pumpkin pie, just a day ahead of everyone else.
Kudos to Campus Dining and the Sodexo team for preparing an amazing array of traditional menu items and desserts for over 1,000 members of the Webster University community.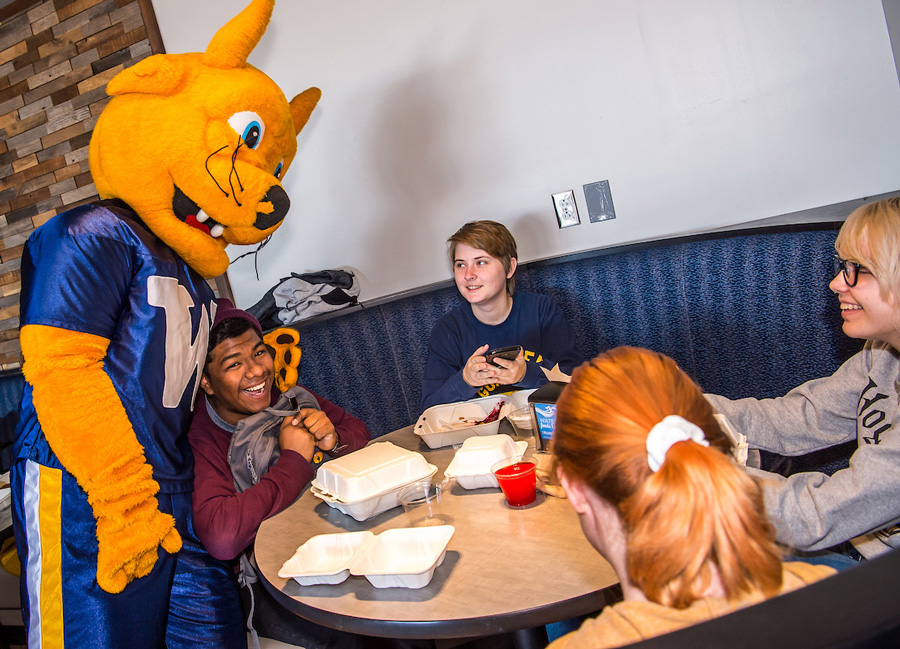 View more snapshots of the event — but try not to get hungry all over again — in the Webster Facebook gallery.