SWIC Academic Advisors Tour Webster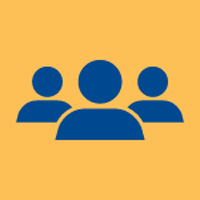 The Webster University Office of Admission recently hosted the academic advising staff from Southwestern Illinois College (SWIC) at the home campus on Oct. 6 and Oct. 13.
The SWIC guests heard from the transfer admissions team and undergraduate advising, learning about Webster's academic programs and study options, admission and transfer policy, study abroad, and the new dual admission agreement. The Gorlok Guides provided the SWIC advisors with a campus tour.
Dual Admissions Partnership
In September, SWIC and Webster announced a dual admission program for students who intend to pursue a bachelor's degree at Webster upon completing an associate degree at SWIC. Students who meet the requirements of the agreement are guaranteed acceptance into Webster with full junior status upon graduation from SWIC.

Upcoming Transfer Events
The Office of Admission is also gearing up for two off-site transfer events: Webster Day at Meramec and Webster Day at SWIC. Students will have an opportunity to talk with Webster admission, academic advising, and financial aid staff; apply for admission on-site; and learn more about the new dual admission partnerships.
Webster Day at Meramec: Oct. 26 from 10 a.m. to 1 p.m., St. Louis Community College-Meramec campus
Webster Day at SWIC: Nov. 2 from 10 a.m. to 1 p.m., SWIC Belleville campus