Spring 2020 Academic Technology Request Deadline Oct. 1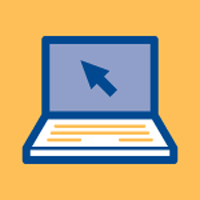 In order to manage a growing catalog of software titles, Webster University's Information Technology organization will assess all new software requests based on a number of factors in coordination with the programs of each school.
These factors include: the product life cycle, the vendor's support structure for the software, compatibility with Webster's PC/Mac platforms/operating system/hardware and the product's global roadmap, among other considerations.
This is in alignment with the themes of the University's strategic plan, Global Impact for the Next Century.

The lab and multimedia classroom software request deadline for Spring 2020 is Tuesday, Oct. 1.
A ll requests must be submitted through the online form located at webster.co1.qualtrics.com
Requests not submitted through this method will not be considered.

All requests are provided to the Department Chairs to identify opportunities to support the curriculum and for budget approval and planning. We will work with academic Department Chairs to evaluate requests, plan for installation and communicate necessary information to faculty for course preparation.
Between Fall 2019 and the start of the Spring 2020 semester, there is a very tight window of time to install updates in labs and classrooms, please be considerate on the number of labs and classrooms which updates when making your request.
Submission of the software request form does not guarantee that the requested software can or will be installed based on the factors above nor can we guarantee that requests received after this deadline will be installed by the start of Spring 2020 classes.
Current Lab and Classroom Softwares
To see what is currently installed in the labs/classrooms at the main campus, refer to the webster.edu/technology/computer-labs on the IT website. Attempts should be made to scheduled courses in locations where needed software is already installed.
Requests to install software on individual faculty or staff computers for instructional or administrative purposes should be submitted via work order.

Requests for software not yet licensed by the University will require additional time for approval, procurement, and testing.