Faculty Conversation Series: Equity and access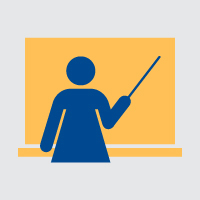 The Faculty Development Center invites all full-time and part-time faculty and academic partners to save the date for a new series of monthly discussions and pizza lunches, the "Equity and Access Faculty Conversation Series."
All are welcome at this monthly gathering to discuss crucial issues of justice and inclusion in higher education, with the goal of helping all Webster students achieve their academic goals.
The topics chosen for the Spring Semester represent issues of growing faculty interest at Webster, as our community becomes more aware of the academic challenges and structural injustices faced by many of our students. This conversation series will feature informal discussions designed to promote advocacy for specific student populations and to brainstorm strategies for strengthening our support of marginalized student voices.
This conversation series will continue into the next academic year if there is interest, with a focus on supporting students of color and supporting first-generation students.
Spring Meeting Schedule
All meetings are held from 1-2 p.m. in the Faculty Development Center Suite (Emerson Library 420).
Feb. 22 - Supporting Students with Disabilities, hosted by Nellie Hopmann and Cindy Yamnitz, of the Academic Resource Center, with faculty members, Terri Reilly and Anne Geraghty-Rathert
Mar. 28 - Supporting Trans and Non-binary Students, with facilitator Amanda Kracen, Dept. of Psychology
Apr. 12 - Supporting Students with Autism, with facilitators Morgan Grotewiel, Dept. of Psychology, and John Aleshunas, Dept. of Math & Computer Science
RSVP here if you plan to attend as pizza will be served. Students are welcome to attend.
Any community feedback or suggestions for further sessions can be communicated on the RSVP form. Please email Liza Dister, faculty development coordinator, at edister17@webster.edu with any questions.