Group Registration for Sept. 6 Student Involvement Fair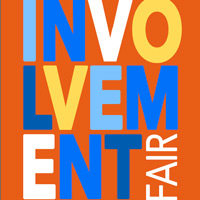 It's time to register your student organization or campus department for participation in the Spring Involvement Fair, taking place on Wednesday, Sept. 6, from 11 a.m. - 1 p.m. in Grant Gymnasium.
This event is geared towards Webster student organizations, campus departments and students to gather to share information, recruit volunteers and new members, and invite and encourage other students to get involved.
Each participating group is encouraged to make their area an interactive experience for the students, including creating appropriate signage and information to display at their respective booths.
Campus departments who are looking to hire student employees are encouraged to advertise those positions and even set-up interviews with students on the spot.