Register for the Spring Faculty Writing Retreat March 20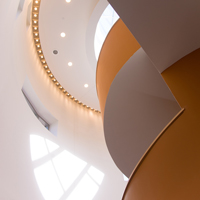 The University Library and the Faculty Development Center (FDC) invite all faculty to participate in the Spring 2020 Faculty Writing Retreat, to be held Friday, March 20, from 9 a.m.-4 p.m. in the Faculty Development Center Suite in Emerson Library, Suite 420.
Registration is now open; click here to register.
Writing Retreats provide dedicated quiet time for faculty to pursue their scholarly and teaching agendas free from distraction, and to experience the support and camaraderie of working side-by-side with colleagues. Library and FDC staff are on hand to provide support. Coffee and lunch are provided.
For any questions, or to join the Writing Retreat mailing list, email Liza Dister, Faculty Development coordinator, at edister17@webster.edu.