Staff Updates: Paterson, Bruce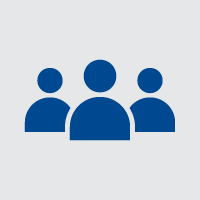 Staffing updates at the home campus in Webster Groves:
Accounting and Accounts Payable
Jody Paterson has been appointed to the new role of Assistant Controller.
Paterson has been with Webster University for the past seven years as the Bursar. She previously worked as bursar at Saint Louis University and also worked as an auditor and consultant.
Paterson earned her BS in Accounting before getting her CPA, and she recently graduated with a master's in forensic accounting here at Webster University.
In her new capacity, Paterson will direct the Accounting and Accounts Payable departments, and be responsible for new analytical reporting.
Department of Teacher Education
Separately, Shawn Bruce is departing the Department of Teacher Education effective July 28. Bruce, a double alumnus (bachelor's and master's) of Webster before joining as a staff member, is leaving to join a marketing company.
For the past two years he has served the School of Education as the department associate in the Department of Teacher Education. In the meantime, for departmental information contact Sheila Anglin Jordan, coordinator and adjunct faculty member.