Starfish Analytics Orientation March 26, April 2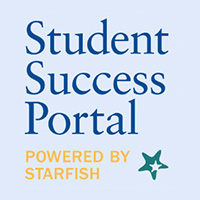 For the past year, the Webster University community has been making use of the Starfish Student Success Portal to manage tasks related to the student experience.
Thousands of notes and tracking items organized by this system has made the university an easier place to navigate by bringing each student's network of faculty and support staff closer together.
The next phase of this initiative is to empower campus leaders to dive into predictive and historical data about our students, their courses and what characteristics can help prioritize the work of the university for improved student retention.
Department chairs, program leaders, faculty working closely with student success initiatives and managers of student support areas are invited to attend a one-hour Starfish Analytics orientation to better learn how to use these tools to help improve the student experience.
Two sessions will be held at 2:30 p.m. in the Emerson Library eClassroom (room 110) on Tuesday, March 26 and Tuesday, April 2. To attend one of these sessions, RSVP to Erik Palmore for access to the analytics features.
Goals and Objectives
Participating in this one-hour orientation should prepare you to:
Access analytics, navigate dashboards, and apply filters to look at relevant data
Use the student retention and completion predictors for possible interventions on behalf of students at risk of leaving
Explore historical course data and understand course relationships with retention for possible high-impact interventions in the curriculum
Attendees should come to orientation with the goal of identifying questions about students or courses that can be used after the session in relation to their departmental goals and challenges. Such questions might be: "What students in our majors are most likely to stop out?" or "What courses in our program seem to be strongly associated with retention?"