Starfish Training Opportunities, Fall 2019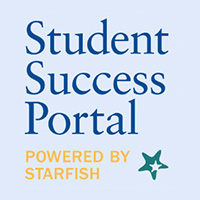 The Academic Resource Center and the Student Success Portal have a variety of trainings scheduled throughout September and October.
These trainings will cover a variety of topics throughout the year, starting with an introduction to Starfish on Sept. 3 and 4 where you can learn tips on navigating the system's features for teachers and students.
Come learn how to leverage this tool to help you enhance your relationships with students and motivate them to persevere and succeed in your courses.
Training Schedule
Each of the training sessions will be presented both in person and via WebEx. Click on the date below to add the event to your calendar.