Webster University: Stepping up in a time of need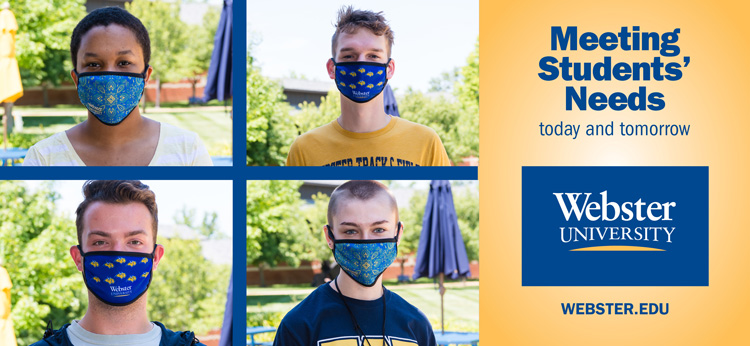 From the Covid-19 pandemic to continued violence against the Black community, 2020 has posed new challenges that underline existing strains in our society. These challenges test institutions of higher education and their ability to continue advancing mission-driven priorities. At Webster University, where affordable access to education and commitment to diversity, equity and inclusion is central to the mission, 2020 was an opportunity to step up, rather than retreat from these priorities.
As a private, nonprofit institution with campuses on four continents, Webster University tailors student support programs to the needs of its local communities. At the main campus in St. Louis, Missouri, that includes stepping up efforts to address the inequities and educational gaps of a city that is still healing the multi-generational wounds of segregation.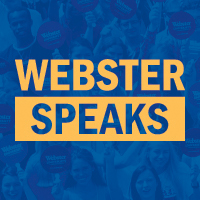 The new "Webster Speaks: Dialogues on RACE, EQUITY and INCLUSION" speaker series has built an international audience for its frank conversations with local and national leaders advancing these issues.
This fall Webster invested more than $1 million for a fivefold expansion of the incoming cohort receiving the Dr. Donald M. Suggs Scholarship, a four-year full scholarship awarded to talented students from under-represented communities.
The growth in Suggs Scholars combines with other programs to foster a community of diverse, engaged leaders and support programs on campus. Last year, Webster launched the Resilience Inspires Student Excellence program (RISE), a support system for Black students with weekly study meetings and expedited access to tutoring, mental health services and financial aid. The new Jackson & Thomas Leadership Giving Society, named after Webster's first two Black graduates in 1950, provides a way for donors to support student financial security while celebrating Webster's long-standing commitment to diversity, equity and inclusion.
Also this summer, Webster rallied its community to address needs created by the pandemic, launching two successful crowdfunding drives that provide emergency support for students and employees, and additional funding for students working on the front lines of pandemic response.
"It is important to find ways to lift each other up during a time of need," Chancellor Elizabeth (Beth) J. Stroble said. "We have seen a passionate response by trustees, alumni, faculty, staff, students, and friends all asking, 'What can we do to help?' This endorsement of our mission is an example of how Webster moves conversations to action."