Nominations Open for National Student Employee Appreciation Week April 9-13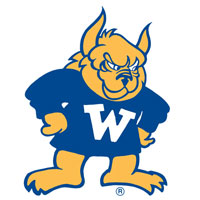 It is that time of the year again! National Student Employee Appreciation Week is April 9-13. This is Webster University's opportunity to honor student workers, supervisors, and individual offices for all of the great work they do.
The awards that will be announced during that week can be found on Student Employment's Award page, and nominations are due by April 4. Please take the time to nominate individuals in order for them to get the recognition they deserve.
2017-18 Awards
Student Employee of the Year: This annual award will be presented to three student employees at the Webster Groves campus. The student needs to have been employed in the department for at least three months and maintain at least a 3.0 GPA. Nominees will be graded on reliability, quality of work, initiative, professionalism, uniqueness of contribution, and campus service. The chosen students will receive an office celebration where they will be awarded.
The nomination form and additional information for this award can be found here.
Student Employment Supervisor of the Year: Colleagues may nominate a student employment supervisor whom they feel deserves recognition for their performance on the job. Important characteristics nominees will be judged upon include mentoring, professionalism, and leadership provided to their student employee(s). Student Employment will work with the winning supervisor's department to coordinate a surprise celebration in their honor. To nominate a co-worker for this award, please click here.
Funny Office Photo Competition: This is an opportunity for your department to show off its creativity and collaborative environment. Offices can submit one funny photo that includes both staff and student employees to be considered for this award. Simply take the picture from a phone and email it to studentemployment@webster.edu. The office that is selected will win an office party for its student workers and staff to celebrate.
The following are some ideas:
Awkward family picture
Picture of a reenactment of an iconic movie scene
Funny portrayal of what others might believe your office does
While every day is a good time to show your appreciation to your student workers, April 9-13 is a week to do something special. Something as simple as a hand-written note can go a long way in showing your gratitude for all of their hard work.
Thank you for all that you do to make the Student Employment Program a success!