2018-19 Student Employees of the Year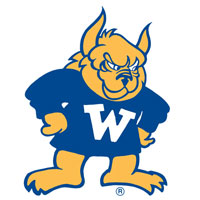 As part of National Student Employment Week, the Office of Financial Aid has announced the 2018-19 Student Employee of the Year honorees.
"We received many nominations for Student Employee of the Year, which only confirms the fact that we have great student workers on campus," said Braden Watson, student employment coordinator, and Betsye Stinson, department associate, in the Office of Financial Aid as they announced the recipients.
Congratulations to the following students, who were selected from a pool of student employees who were nominated by their departments. Included in each recognition is a brief quote from their respective supervisors:
Malayka Ferhi, Office of Admissions
As a Gorlok Guide Manager, "Malayka's leadership style is bold and strategic -- employing great organizational and logistical structure to establish a framework for success," Ferhi's nominator said. "Malayka is easily recognized as a clear leader in the group, and she backs up this natural projection with skillful expertise and thoughtful communication. She sets the bar high for her colleagues and gives them the tools and resources to reach that strong standard for the betterment of employees as individuals and for our team overall."
Ferhi is studying in the School of Education.
Anna Grobelny, Office of Admissions
As a Gorlok Guide Manager, "Anna's leadership style is one of quiet servant leadership and leading through setting an exemplary standard," Grobelny's nominator said. "She does not wield her title or power but instead puts the needs of her teammates first to allow the team unit to perform at its peak. ... Another hugely commendable aspect of Anna's leadership style is her focus upon empowering the growth of leadership in other team members. She is always looking for opportunities to recognize her fellow Guides when they perform well and show interest and prowess toward leadership."
Grobelny is studying in the College of Arts & Sciences.
Kaylee Reagan, Department of Teacher Education, School of Education
"Kaylee's assistance has been invaluable to start several large initiatives in the field experience office," Reagan's nominator said. "Her assistance with finding and organizing research and literature is being utilized to formulate several proposals for initiatives that will impact every student in our certification programs. The speed with which we have been able to develop these initiatives would not have been possible without Kaylee's help. Her work will literally impact hundreds of students who come through our programs for years to come."
Reagan is studying in the School of Communications.
Ashley Singleton, Office of the Registrar
"Ashley has been a blessing to have work in the Registrar's office," Singleton's nominator said. "Everyone in our office just loves her and appreciates the work that she does for them. She does everything that is asked of her with no complaints. She has a quiet demeanor but she does interact with everyone. She always stays positive with a smile on her face." "She is a very good listener and is attentive to the tasks that she works on. She takes the initiative to want to learn more and making sure that the jobs are done correctly."
Singleton is studying in the College of Arts & Sciences.
* * *
"We could tell from all of our nominations that student workers are making lasting contributions to Webster across campus," Watson and Stinson said. "Thank you to everyone who works so hard to make our student employees' experiences at Webster meaningful."