Student Employment Departmental Funding Process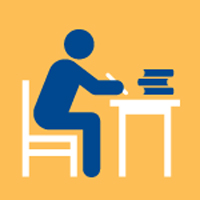 Based on feedback and input from staff, faculty, supervisors and student employees, as well as a Delegates' Agenda presentation, we have formed a coordinating committee for student employment and developed a new process for University departments to request student employment funds for fiscal year 2017.
Student Employment is designed to assist students in meeting educational expenses through meaningful employment. Student employment also assists the University to fulfill its mission by helping departments to provide programs and services.
We felt it was necessary to form a Student Employment Coordinating Committee that can guide the overall Student Employment program and address the needs of the University, departments, and student employees.
In the recent past, funding allocations have rolled over from fiscal year to fiscal year, with little regard for a department's operational needs. This practice has become an issue, both for campus departments and our students. Therefore, we are implementing a funding request process for the 2016-17 academic year. This process will give each department the opportunity to analyze their spending and evaluate their needs for FY17. We will provide each department with data on budget and actuals for the past three fiscal years, dating back to FY13. The funding request process will be completed online through Qualtrics. Please make sure you consult your department head, or director of operations, to discuss who will complete the request for your department.
We have scheduled informational sessions about the Student Employment Funding Process and encourage all supervisors, department heads, and directors of operation to attend one of the sessions.
Student Employment Funding Request Information Sessions
All sessions are in the East Academic Building, room 102.
Thursday, Dec. 17, 1-2 p.m.
Friday, Dec. 18, 10-11 a.m.
Monday, Dec. 21, 2-3 p.m.
Wednesday, Dec. 23, 9-10 a.m.
Tuesday, Jan. 5, 1-2 p.m.
Thursday, Jan. 7, 9-10 a.m.
Funding Process Goals
The goals of the funding process include:
Allocate Federal Work Study and institutional funds to departments to employ students in positions that complement their educational and career goals, help them address their financial needs, and assist the departments in meeting operational needs.
Ensure that the University spends it FWS allotment.
Allocate an appropriate amount of FWS funds for students to work in community service agencies outside the University.
Provide incentives for departments to hire international students in budget positions.
Allow University to address priority needs (i.e., strategic initiatives), which may shift over time.
Increase the ability of departments to monitor and manage their student employment budgets.
Process and Timeline
Dec. 8-23 - Coordinating Committee communicates new process to departments, including information sessions
By Dec. 18 - Coordinating Committee sends request forms sent to departments
By Jan. 22 - Departmental Budget Officers submit request forms
By Feb. 5, Requests reviewed, Coordinating Committee
Jan. 25 - Coordinating Committee sends inadequate submittals back to department for additional information
Feb.12 - Coordinating Committee determines initial allocations
Feb. 15 - Coordinating Committee shares initial allocations with academic deans and divisional heads for feedback
Feb.29 - Feedback due from deans and division heads, including prioritization within their areas
Mar. 7 - Coordinating Committee sends allocation decisions to CFO and Provost
Mar. 21 - Final decisions by CFO and Provost
Mar. 28 - Coordinating Committee communicates allocation decisions to departments
By Apr. 11 - Departmental Budget Officers submit appeals,
By Apr. 25 - Coordinating Committee reviews appeals and make decisions on allocations
End of April - Coordinating Committee communicates decisions on appeals to departments
November - Coordinating Committee reviews actual spending, investigates large variances, and considers reallocation of funding for January-May.
More Information about the Funding Request Process
A Funding Requisition Form for Student Employment has been created through Qualtrics and departments must complete this form every fiscal year in order to receive allocations in both Federal Work-Study and Institutional Funding. Each department must complete a separate form for each cost number in which they would like to employ students.
Requests must be approved by your departmental budget officer (i.e., director of operations in the schools and colleges).
Departments should not assume they will receive the same level of funding as in prior years. If a department does not submit a request, they will not receive funding.
We hope to see you at one of the information sessions.
Student Employment Coordinating Committee
Ted Hoef, associate vice president for Student Affairs and Dean of Students
Jim Myers, associate vice president for Admissions and Financial Aid
Curt Vehlewald, comptroller
Barrett Studdard, Financial Analyst, Resource Planning & Budget
Rita Smith, director of Academic Resources and Planning
Tamara Gegg-LaPlume, director of Career Planning & Development