Funding Request Process for Departments Without Previous Student Employment Budgets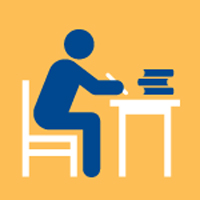 As previously announced, a coordinating committee for student employment and developed a new process for University departments to request student employment funds has been formed.
In the recent past, funding allocations for student employment have rolled over from fiscal year to fiscal year, with little regard for a department's operational needs. This practice has become an issue, both for campus departments and our students. Therefore, a funding request process will be implemented for the 2016-17 academic year.
The funding request process will be completed online through Qualtrics. A specific survey has been created for those departments that have not had either type of student employment funding, Federal Work-Study or Institutional (Budget), in the past three fiscal years but would like to make a request for 2016-17. Please make sure you consult your department head, or director of operations, to discuss who will complete the request for your department. The final day to submit a survey is Jan. 22, 2016.

Click here to access the survey.
Survey Information Needed
In order to complete this form, please be prepared to enter the following information:
You will need to enter your department cost code. This will be a 6 digit number beginning with two digits, followed by a dash and ending with four other digits such as 10-xxxx.
For each position you would like to employ students in your department, you will need to provide the following: Job/Title, average wage per hour, required hours per week to staff this positon, required weeks per year. This should be based on the totality of the position, not by individual student employee needed.
You will need to divide funding between what you would require in Federal Work-Study and Budget student employment for each position. The division of funds can be based on anticipated needs.
You will need to upload a job description into the survey for every position you are requesting funding. (If you have any questions about creating job descriptions, please contact Danielle Ehrhard, student employment coordinator, at dehrhard34@webster.edu). You can also find information about this on page 21 in the Student Employment Supervisor Manual [PDF].
You will then have to provide qualitative responses regarding funding. You may copy and paste into the fields in the survey if you prepare your answers in an external Word document.
What has changed in the department operations that brought about the need for student employees? Note: You must provide data from operations to provide rationale for this request.
What tasks, events, etc. would not be completed if you didn't have the full amount of requested funding?
If you have any questions throughout this process, contact Danielle Ehrhard, student employment coordinator, at dehrhard34@webster.edu or (314)246-8266.
Student Employment Coordinating Committee
Ted Hoef, associate vice president for Student Affairs and Dean of Students
Jim Myers, associate vice president for Admissions and Financial Aid
Curt Vehlewald, comptroller
Barrett Studdard, Financial Analyst, Resource Planning & Budget
Rita Smith, director of Academic Resources and Planning
Tamara Gegg-LaPlume, director of Career Planning & Development