SGA Updates: New Student Organizations, Student Grant Funds Approved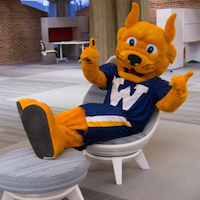 The following updates from the Office of Student Engagement detail new decisions made by the Student Government Association (SGA).
Two New Student Organizations:
The Webster University Student Government Association approved two new student organizations for the Webster Groves campus.
Vietnamese Student Association - Vietnamese Student Association (VSA) promotes awareness, interest, and appreciation of the Vietnamese culture within the general student body and local communities.
Association for African Students - The purpose of the Association for African Students is to provide a platform where members can promote cultural awareness, friendship, cultural exchange, and unity through social events and awareness.
Please visit involved.webster.edu to learn more about these new organizations or other existing groups.
Two Students Approved for the Student Grant Fund:
John Wallis (Sophomore, School of Education) was approved to attend the STAM (Speech and Theatre Association of Missouri) conference. At the conference, he will be a member of a student panel discussing the necessary training needed for high school students entering the collegiate world of speech and debate. He is also running for a position on the STAM board as a student representative.
Lydia Widjojoatmodjo (Graduate, SBT) was approved to attend Indonesia Focus Conference at Indiana University. Lydia's paper entitled "Impact Evaluation for business Training in Rural Areas" was accepted to be presented during the conference and as a result is in the running for publication in their academic journal.