Student Life Hall of Fame Nominations Due Oct. 18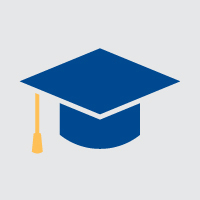 Nominations for the Student Life Hall of Fame for this year are now available. All nominations must be submitted by Oct. 18.
The Student Life Hall of Fame recognizes those individuals who demonstrated an outstanding commitment to improving student life at Webster University through campus, or community, involvement and/or participation in organized campus activities.
The Student Life Hall of Fame award is one of the most prestigious honors awarded by Student Affairs at Webster University to former student leaders and employees who had a significant impact on student life. Recipients are primarily recognized for their contributions to student life while on campus.
The nomination form is available at webster.edu/hall-of-fame. Recipients will be inducted during Spirit Weekend in February 2021.
Read about past Student Life Hall of Fame Inductees here.
Eligibility:
Nominees must be either be graduates

of Webster University or have graduated at least three (3) years prior, or

former Webster University employees who left the University at least three (3) years prior to induction.

Nominees can be from any campus within the Webster University network.

Former students may have been undergraduates or graduate students during the time of their involvement.
Primary Criteria for Selection
Significant contributions to student life at their home campus
Significant leadership involvement at their home campus
Long term positive impact on student life at their home campus
Secondary Criteria
Involvement with Webster University since graduation and/or departure
Achieved outstanding success and recognition in their profession and/or voluntary service since their departure
Significant contributions to society through civic, cultural or charitable involvement