Three Selected for 2019 Student Life Hall of Fame
Webster University alumnae Ciléia Miranda-Yuen '01, Tammy Gocial '03 and Jenn Christ '04 have been selected as the newest members of the Webster University Student Life Hall of Fame.
They will be inducted at a ceremony to be held in Sunnen Lounge Thursday, May 30, at 7 p.m., with a reception beforehand in the University Center Commons at 6:30 p.m. RSVP no later than Monday, May 27, at jandrews92@webster.edu.
The Student Life Hall of Fame recognizes those individuals who demonstrated an outstanding commitment to improving student life at Webster University through campus, or community, involvement and/or participation in organized campus activities. It is one of the most prestigious honors awarded by Student Affairs at Webster University to former student leaders and employees who had a significant impact on student life. Recipients are primarily recognized for their contributions to student life while on campus.
A perpetual plaque and photos of the inductees will be displayed in the University Center.
Cil
é

ia Miranda-Yuen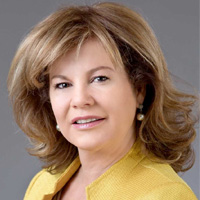 Ciléia Miranda-Yuen graduated from Webster in 2001 with an MBA. As a graduate student, she co-founded the Latin American Student Organization, serving as their first treasurer from 1999-2001. She also helped coordinate International Week for two years.
Ciléia was a highly involved student, and received the Leadership Award in 2000 and the Outstanding Graduate Student Award in 2001. Ciléia was executive director and founder of Bellas Artis from 2007-2010, and is currently a multicultural specialist and owner of Genway International LLC, a liaison of Mexican Art and Culture.
Ciléia has paved a road for many Webster students, especially those coming from abroad who directly benefited from her many cultural and student leadership initiatives. She continues to mentor Webster students and help them connect and network with other leaders in the community. Through her organization, Ciléia has had several Webster students as interns, helping them build professional skills.
Tammy Gocial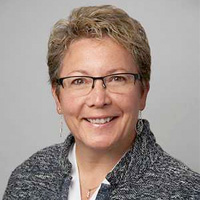 Tammy Gocial served Webster as associate dean of Students from 1995-2003. During her tenure she developed a sexual offense policy and set procedures that were years ahead of its time. She oversaw the construction of the WVA apartment complex which expanded housing at Webster University's home campus, she served as chief judicial officer, and provided leadership for the creation of the student leadership development program – now called WebsterLEADS. In addition, Tammy conducted Student Life Program Assessment at five of our international campuses. She significantly influenced communication and collaboration between Student Affairs professionals throughout the global network.
Tammy has since served as Dean of Students at the College of Santa Fe and Kenyon College. She is now back in St. Louis, serving as the associate academic vice president at Maryville University where she was the founding director of the Doctorate of Education Program.
Tammy's contributions to Student Life have influenced countless Webster students to enter the field of higher education.
Jenn Christ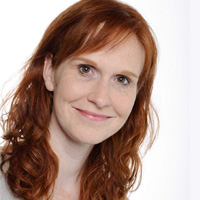 Jenn Christ graduated in 2004 with a BA in media communications. She received her Masters of Science degree in Higher Education from Colorado State in 2006. Jenn was significantly involved as an RA, wrote the first iteration of the online newsletter for parents of new students, and she reinvented Campus Recreation and was a program supervisor, She received the Walker Award and the NASPA Region IV-West Undergraduate Rising Star Award in 2004.
After graduation, Jenn worked as a program coordinator for the Office of International Programs at Colorado State. She went on to become the Director of International Student Affairs at Hofstra University.
Jenn has a passion for international development that began when she studied abroad as an undergraduate at Webster University. Jenn continues giving back to the University by presenting to the Global Student Leadership Summit. She currently resides in Recklinghausen, Germany,
Eligibility
Former students, employees, and other individuals who have made significant contributions to student life at Webster University are eligible for selection to the Student Life Hall of Fame. Nominees must be graduates of Webster University, and have graduated at least two years prior, or were former Webster University employees who left the University at least two years prior to selection.
Inaugural Class of Inductees (2015)
The first class inducted into the Student Life Hall of Fame in September 2015 includes:
Justin Blandford '99
Shawn D'Abreu '99
Mark Govoni (former vice president of student affairs)
Sutton Mora Hayes '02
Jennifer (Meyer) Starkey '98
2016 Class of Inductees
Karen Luebbert '64
Adam Neal '02
Angela Murphy, retired from Geneva campus in 2014
2017 Class of Inductees
Daniel "Dee" Goines'08
Lauren (Meyer) Hoggatt '10 & '12
Mathias Jackson '06 & '07
Mario Santander '09 & '11
Tyler Holman '12