Student Literacy Corps Spotlight: Tutor role 'life-changing' for student veteran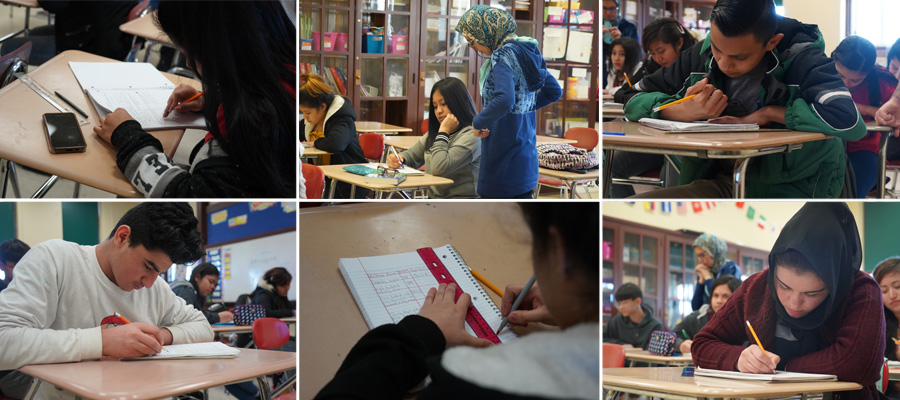 Webster University's Student Literacy Corps is a community service program through which students are trained and placed as reading tutors in St. Louis-area schools. Webster's School of Education faculty members created the program in 1990, and since that time over 800 Student Literacy Corps tutors have reached over 12,000 students.
Thanks to the support of generous funders, Webster University is able to provide at-risk students with Student Literacy Corps tutors. The Saigh Foundation has funded the Student Literacy Corps for 13 years. Another devoted funder, corporate sponsor Maritz, has contributed to the success of the Student Literacy Corps for nine years.
"Without their generosity, our outreach would be severely limited," said Kate Northcott, director of the Student Literacy Corps. "Funding received from Maritz and the Saigh Foundation supports stipends for tutors ineligible for Federal Work Study as well as books and tutoring materials that help us to keep students engaged in learning, We are deeply grateful for their support."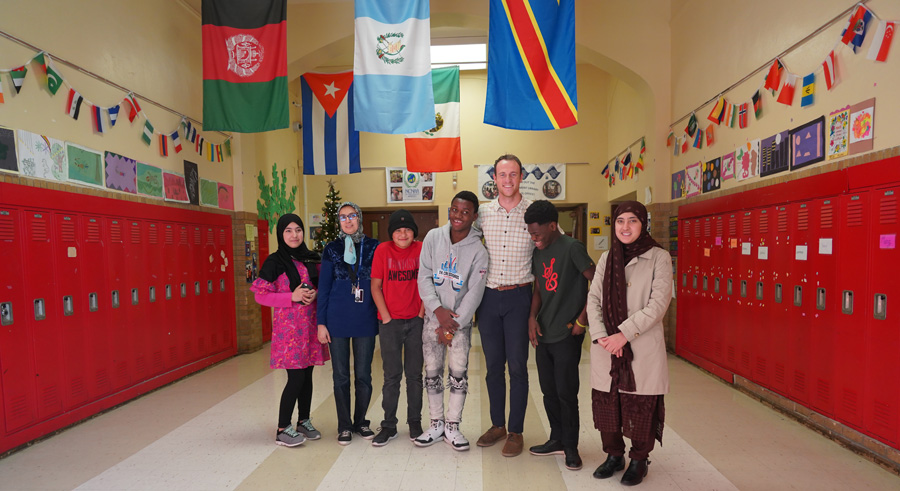 From Marine Corps to Student Literacy Corps
Marine veteran and Webster University student Michael Guthrie serves as a tutor and mentor with Student Literacy Corps, spending time in the classroom at Nahed Chapman New American Academy (NCNAA) at Roosevelt High School. He describes his experience working with the refugee and immigrant teenage students there as truly life-changing. "I have never felt so much pride and satisfaction over any other work," said Guthrie. "Being a Student Literacy Corps tutor has solidified for me that I really do want to teach."
The high school division of the NCNAA moved into an empty wing of Roosevelt High School in 2017. "These students come from all over the world; many have spent their lives in refugee camps, some are attending school for the first time, and nearly all are dealing with cultural adjustment issues and past trauma," said Principal Kelly Moore. "It's rewarding work, but challenging."
Students spend just two years learning to speak and write English and other necessary curriculum before moving into mainstream high schools. This compressed timeline means that teaching and learning is critical to students' future success. "Our program is relatively small and has an incredibly small staff and limited budget," said Moore. "As such, we depend on community volunteers to help us meet the needs of our diverse leaners."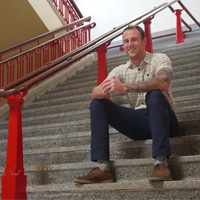 Guthrie, originally from High Ridge, Missouri, served in the Marines for six years, including deployments throughout Southeast Asia with an infantry battalion, and also with the joint intelligence operations center at Pearl Harbor, Hawaii. After the military, Guthrie decided to pursue a teaching career. He chose to attend Webster because the University does not limit the number of students participating in the Veterans Affairs' Yellow Ribbon tuition program, and because of the positive things he heard about Webster's School of Education program and faculty. Guthrie began classes at Webster University in August 2018, and is currently a double major in secondary education and history.
Guthrie received the Dean's Award for Service for the Fall 2019 semester, with Northcott recognizing his exemplary work with the Student Literacy Corps. "Michael's experiences as a Marine have provided him with a unique and valuable perspective on tutoring newly-arrived immigrant and refugee students," said Northcott. "He brings a familiarity with Afghani culture and languages. Additionally, he had the assignment of protecting a refugee camp and has seen, firsthand, the kinds of hardships many of his students have endured. With all of this, Michael brings a deep respect and understanding to his tutoring—respect for the cultural norms of his students and their families and understanding of the trauma many of them have suffered. Most of all, Michael's interactions with his students reflect his sincere respect for them as individuals."
Moore further praised Guthrie's initiative, stating he is one of the most involved and invested volunteers the program has seen. "From his very first day, he immediately began getting to know all of our students and determining how he might best support them," said Moore. "Michael regularly works with our ESOL [English Speakers of Other Languages] and math teachers, helping to tutor individual students as well providing emotional support and mentoring. He actively engages with each student and staff member and his dedication to helping our students succeed is truly a gift."

Another direct connection from NCNAA to Webster University is through alumna Fatine Bourkadi, who earned her degree from Webster in 2013, majoring in math and minoring in computer science. Bourkadi teaches math at the NCNAA; her classroom is one in which Guthrie assists. During her time as a Webster student, she also participated with the Student Literacy Corps.
Guthrie summarizes his involvement with the Student Literacy Corps program, and what working with the students has meant to him:
"Kate was one of my professors for an early childhood development class. She told us about the Student Literacy Corps and asked if anyone would be interested in participating. I was like, okay, why not get a little more experience and get into the classroom setting a little bit more?
I knew I was going to be with immigrants and refugees, so I was a little nervous how they would respond to me; I do kind of stand out a little bit, being taller and having a lot of tattoos. I went in with no expectations and thought, if they don't like me, I'll take that with a grain of salt and just help them out where I can. And then on the first day walked in, there was a cable box above the trashcan, out of sight but not out of my height. So I ended up smacking my head on that three times on that first day. The kids thought it was hilarious, like Three Stooges type stuff. They turned out to be awesome.
I try to take more initiative and a little bit more of the reins, just because I'm going to become a teacher. I take kids aside if they need help on some individual growth in a few areas. But for the most part I am in the classroom and really assistant teaching, doing a lot of the day-to-day stuff.
I ask myself, why do I like going there so much? And I think it's because for a pretty good chunk of my life, from age 18 to 23, I had a much different social and activity structure during the military, and now in my college years I am a non-traditional student. And these kids are kind of going through that too: even though they're at a different age, they're completely readjusting to like a new culture and whatnot. And I think I connect with that feeling a little bit."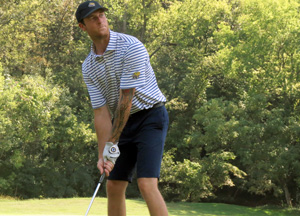 More post-military career and life changes continue for Guthrie, who recently married Webster alumna Anna Grobelny '18 in October 2019. Regarding his remaining time in college, he has a plan for how best to enjoy his role regardless of his non-traditional student status.
"I've tried to start making new friends and I want to enjoy my college experience," said Guthrie. "I don't want to just view it as a means to an end. I feel like I can actually have my own college experience, too. I played golf for Webster, so I'm pretty ingrained with the Athletic department. I'm around the gym a lot, so I have made friends. I want to enjoy my time as a student a Webster. I love the people here."
About the Student Literacy Corps
While the program originated in the School of Education, tutors have come from every school on campus. The Student Literacy Corps program educates Webster students while addressing educational inequities by serving underserved populations, seeking to accomplish three outcomes:
To help new and struggling readers to increase their literacy skills.
To provide tutors with meaningful teaching and community service experience.
To support schools and other educational agencies with trained, dedicated tutors who can give individualized attention to the students who need it most.
For more information about the Student Literacy Corps and how to support them or participate, contact Kate Northcott at northcot@webster.edu.