New in Student Success Portal: the Inventory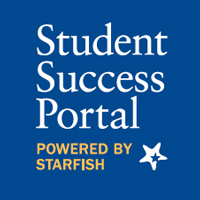 The Inventory, available beginning Friday, July 6, is a new feature available to faculty and staff users in the Student Success Portal, powered by Starfish. The Inventory is a listing of student success interventions that can be explored to provide additional support to students.
To access details on how to use the Inventory, see the Accessing and Searching the Inventory document [PDF] on the Student Success Portal website.
An example of a time you might want to search the Inventory follows:
A student is pursuing a School of Communications degree on the Webster Groves campus and is struggling to locate an appropriate internship. A faculty or staff member could search the Inventory and select the intervention titled School of Communications Center for Portfolio Development & Internships *Serving the Webster Groves Campus to read more about the intervention and determine if it's the right fit for the student's needs. If it is the right fit for the student, the faculty or staff member could share the key details with the student.
Please note a few key points about the Inventory:
1) Students do not have access to the Inventory. Faculty and staff members can search it on behalf of students and share relevant information with the students so that the students may access the various programs, services, and supports as desired/needed.
2) This system allows Webster faculty and staff members to search for interventions that other Starfish partner institutions have added and made public. This feature increases our access to interventions and programs Webster could implement to help students be more successful!
3) These interventions are not the only interventions, resources, or services available throughout Webster's global network. They represent the interventions added thus far, and several other departments are currently working on building out interventions to add to the Inventory. Any departments, units, and/or extended sites or campuses interested in submitting an intervention (or a service for the Service Catalog) are encouraged to email studentsuccess@webster.edu to connect with the appropriate Starfish Implementation Team member(s) regarding building out the requested items.
To learn more about the Student Success Portal, please visit www.webster.edu/success or send questions to studentsuccess@webster.edu.